Budget 2020 has plenty of new takeaways for the education sector
The education budget has been increasing in the past 5 years, and budget 2020 doesn't buck the trend at all. Indeed, there's been an increase of 5% in the overall allocation, a rise of close to INR 5,000 crores. However, that's certainly not the most interesting aspect of budget 2020.
The reason? There are a lot of exciting new initiatives and proposals that are a part of it. Both students and parents all over the country can look forward to benefiting from budget 2020 in some way or the other. With that being said, let's find out more about the key takeaways from budget 2020.
Launch of the National Recruitment Agency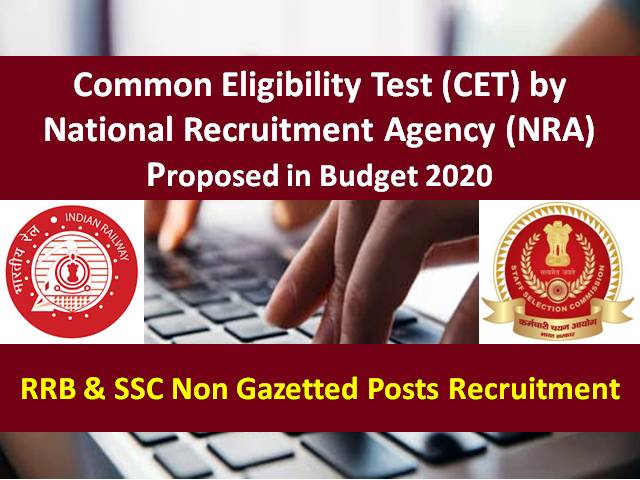 NRA's CET will simplify recruitment for the RRB and SSC, amongst many other organizations
Looking for opportunities across non-gazetted posts? The government has launched the National Recruitment Agency, which is an organization that will conduct common eligibility tests for a wide variety of roles. This will undoubtedly help recruitment for skilled manpower across non-gazetted positions.
Promotion of IND-SAT Exams
The government plans to launch the 'study-in-India' initiative, which aims to attract foreign students to the country. Accordingly, an IND-SAT exam will be held across Asian and African countries in order to increase the amount of inbound international students in India.
Proposal for Apprenticeship Programs
To boost recruitment for skilled manpower, budget 2020 proposed degree/diploma courses that are combined with apprenticeship programs. These are slated to launch by March 2021 and will be implemented across 150 higher educational institutions.
Boost to Online Education Programs
Budget 2020 also proposed the launch of degree-level, full-fledged online education programs. The motive behind this proposal? To promote skill development for citizens who do not have access to higher studies. Also, these courses will be offered by the top 100 ranked institutions in the National Institutional Ranking framework.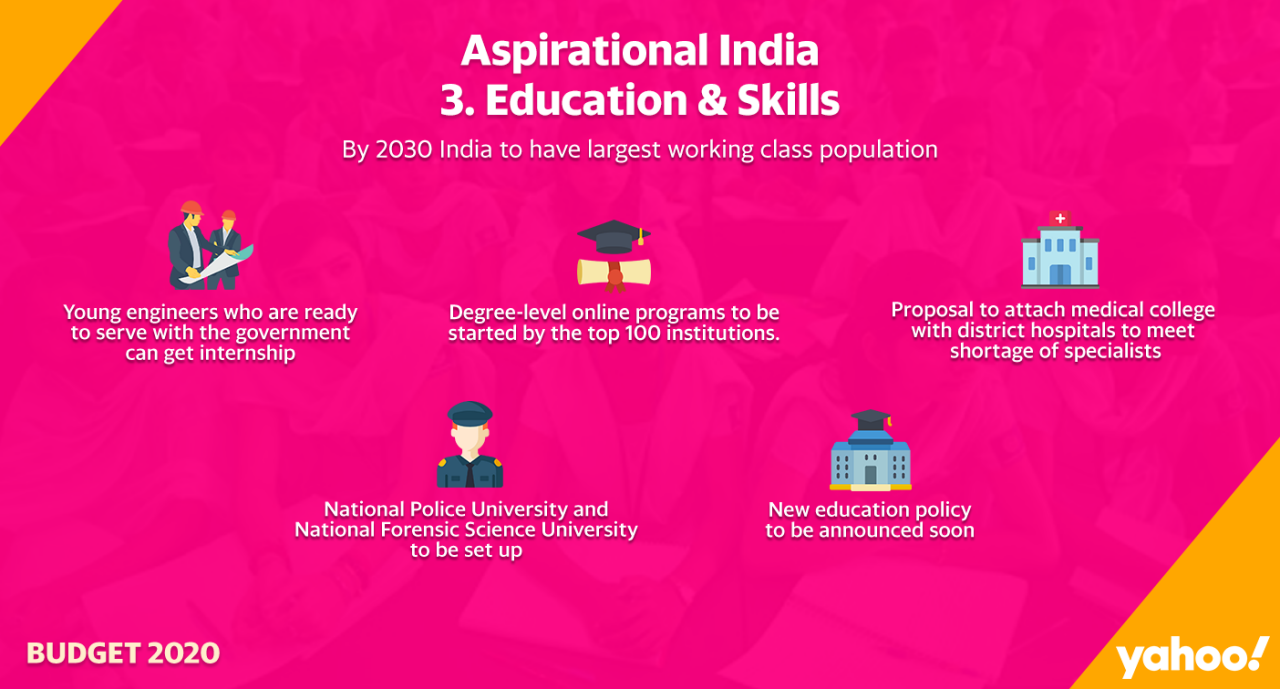 A quick roundup of budget 2020's education initiatives
All in all, budget 2020 certainly seems to be focused on the future. The online degree programs and common entrance tests will definitely help in skill development, as well as the recruitment of skilled manpower. In a developing country like India, and with the digital disruption movement gathering speed, these initiatives will help the citizens of India be ready for the jobs and technologies of tomorrow.